From the Bear Creek Pass Trailhead, several great hikes spread into the Lost Horse Country, and the trail to Fish Lake is exceptional. Starting out, we hiked through a mixture of forest and boulder fields until we reached a junction in the path. By this time we were solidly within the Selway-Bitterroot Wilderness Area. Continuing straight would lead you to Coquina Lake, but we hung a left.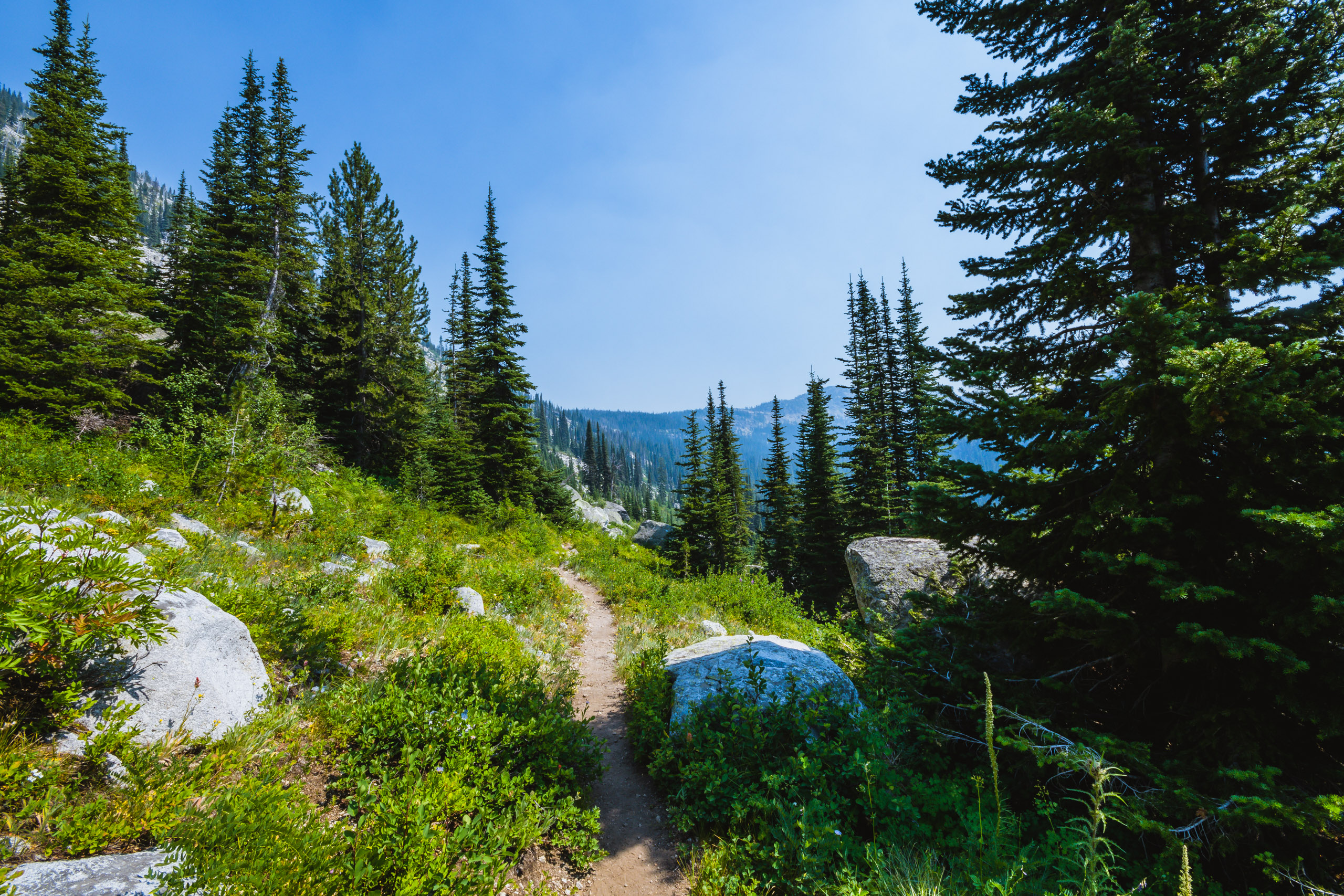 From here, we switchbacked across a fairly open forested face to a flat pass. Looking down to the south, Fish Water appeared to be really close. However, we had about another mile and a half of hiking left before reached the water. The trail now began a prolonged downhill to the lake. The vegetation on this side the hill was considerably thicker and lusher than the Bear Creek side of the ridge. Reaching the lake, Vida almost immediately went a swim, and she just had to swim out to the rock some 25 yards out. Across the lake, White's Mountain stands prominently, and at its base, there Hackney Lake and Lost Horse Lake, which you could continue to hike to for an overnight trip.
Total distance:
9.29 mi
Max elevation:
7198 ft
Download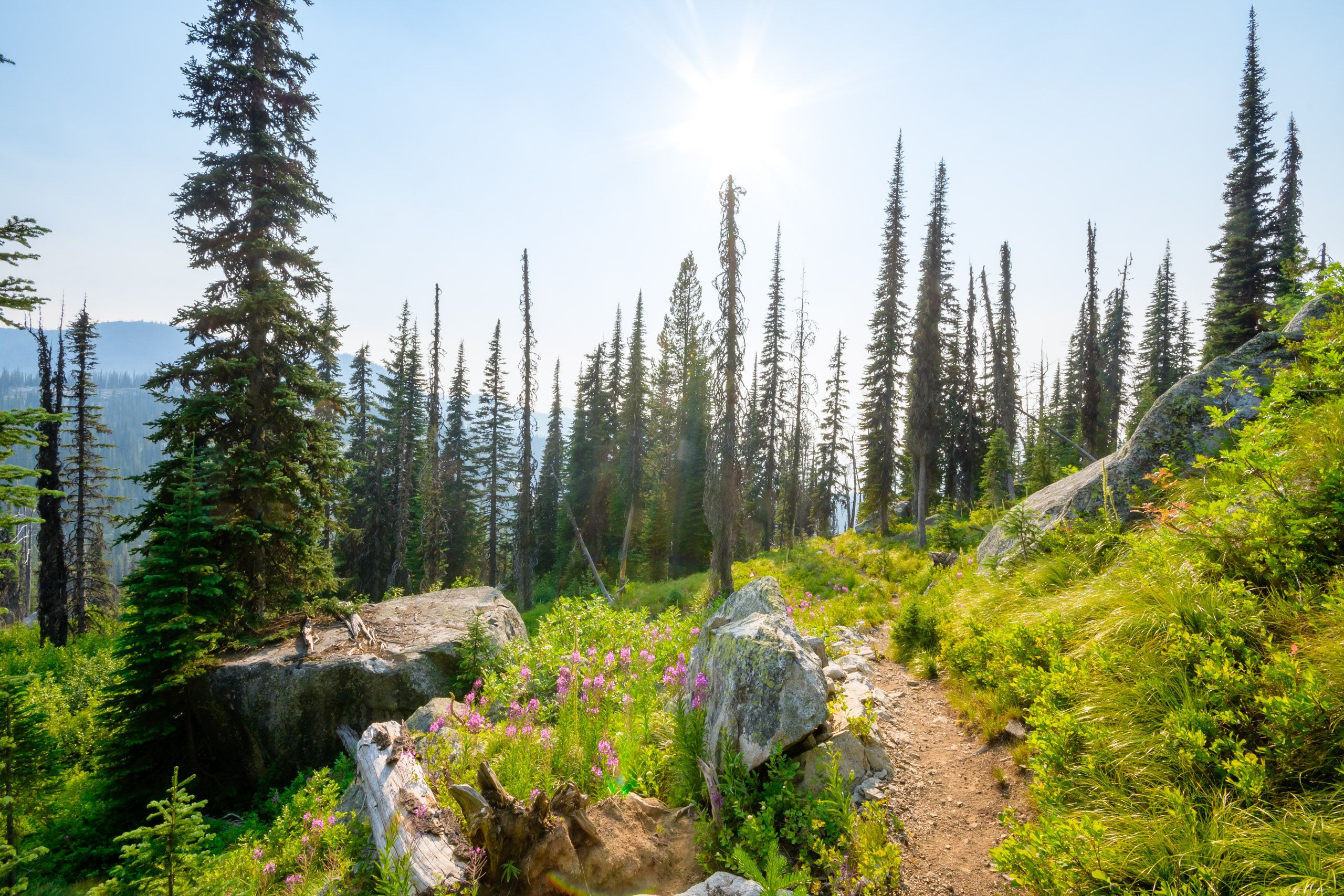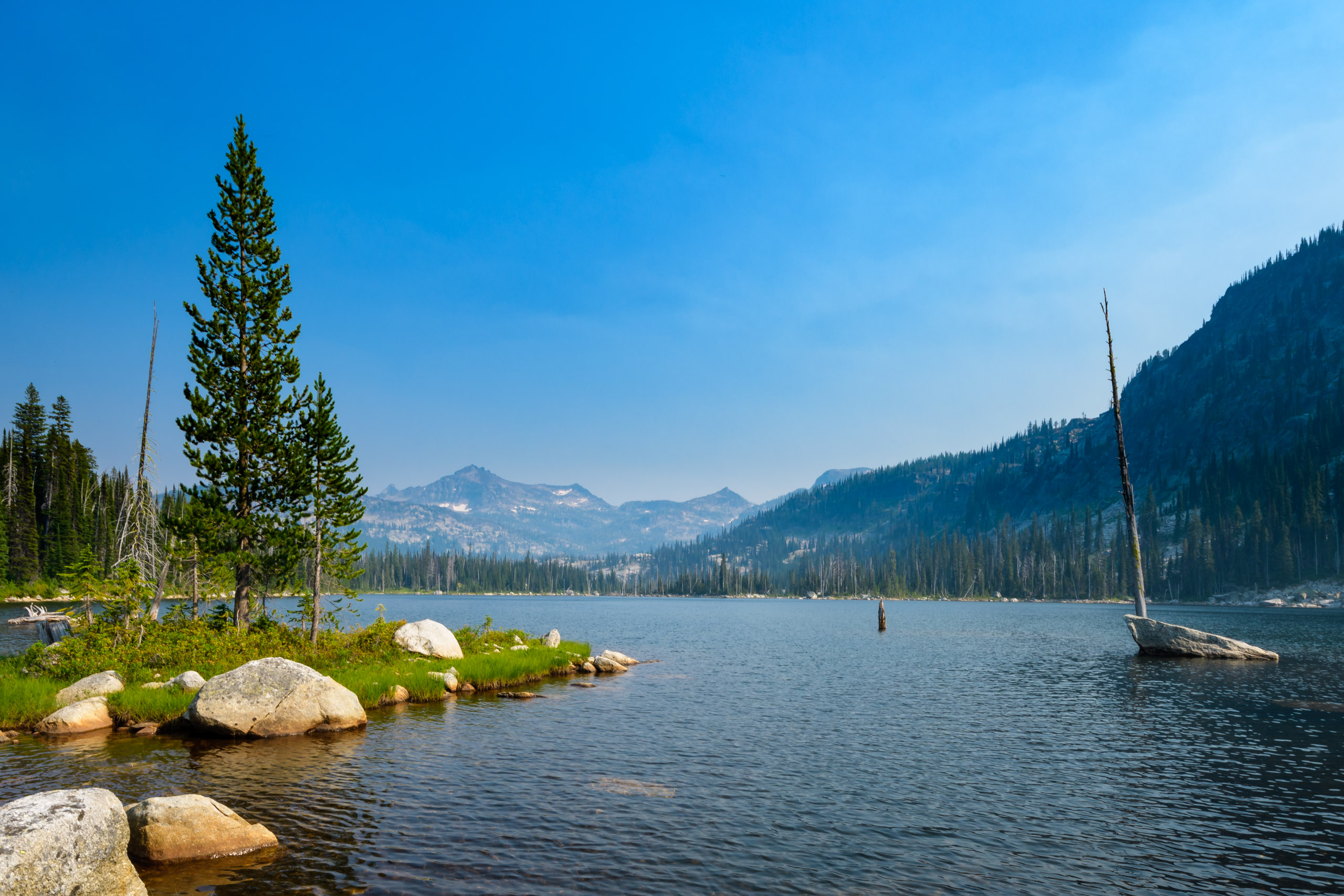 Even though wildflower season is done, for the most part, there were a few in bloom in the wet margins of the lake. Explorer' Gentian and Hooded Ladies'-Tresses were the 2 most interesting finds.
The hike back to the trailhead was mostly about picking berries and enjoying the warm sun, even with the smoke from nearby wildfires.