Trapper Peak, sitting at 10,157 feet, is the highest of the Bitterroot Mountains of Montana. This summit is probably the most well-known mountain in the Bitterroot Mountains, if for no other reason, simply because it has the highest summit.
Dominating Darby, Montana, Trapper Peak is accessed via the West Fork of Bitterroot River, and, in our case, the Baker Lake trailhead. Now, get ready to an ascent as the first section to Baker Point is steep and rocky, but it does level out somewhat until you reach Baker Lake.
Total distance:
8.07 mi
Max elevation:
10194 ft
Download
Trailhead to Baker Lake
Baker Ridge to just below the summit
Just before the lake turn left and cross the creek. There is a steep use trail up the slopes to the ridgetop. From there go west, mostly cross-country in a fairly open forest. Eventually, you will find a faint user trail that leads up to a saddle between the "true" and eastern peak. The trail goes past a small peak of 9928 feet then crosses talus slopes to the top.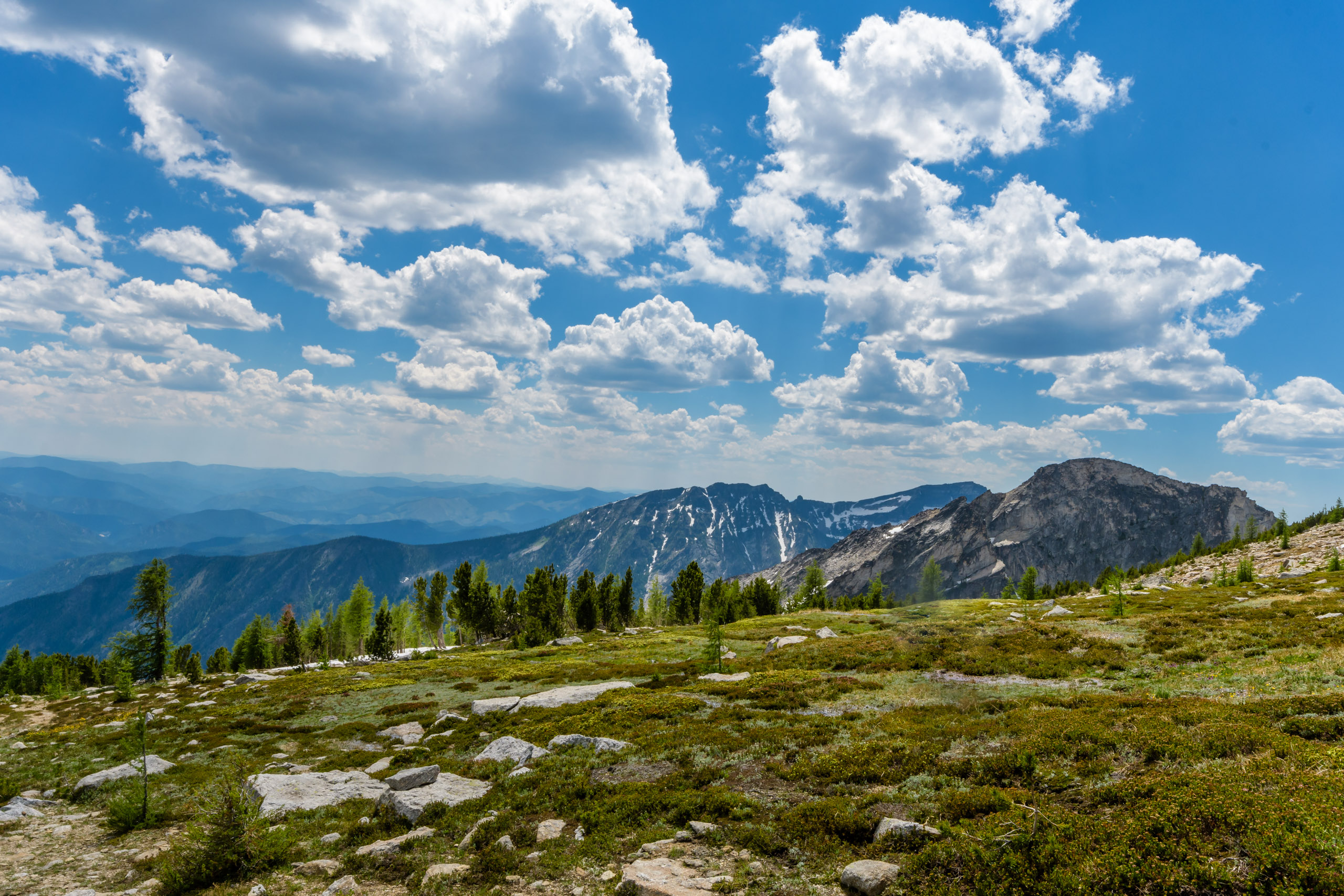 The Peak
Alpine Plants of Trapper Peak
The Downclimb